Big notebook for
big ideas.
More Than The Average Notebook. Literally.
When designing the Monolith, we focused on features that would create the most enjoyable writing experience. Besides being larger than most notebooks, the Monolith boasts more horizontal space so you have more room to write comfortably.
The Notebook People Are Talking About
The Details
Large Format
Lay Flat Design
100 GSM Paper
Dense Hardcover
216 Pages
See What Other Creatives Are Saying
★★★★★

I have been buying monoliths as my regular work notebook for about six years now and I've filled up about twenty of them. They are by far the most comfortable and versatile notebook I've ever used.
★★★★★

The web site does not do these colossal notebooks justice. Everything about the Monolith has a premium feel to it, from the covers to the quality of the paper.
★★★★★

I loved my first monolith so much I immediately bought a second as the last few pages began to be filled up. It just feels so solid and reliable.
★★★★★

My whole team uses your monolith notebooks. We give them to new teammates as a welcome.
★★★★★

The quality of the paper is excellent, the appearance and feel of the notebook is perfect. I especially like the small increments on the lined side, not a greatly important feature, but a thoughtful one.
Customizable Layout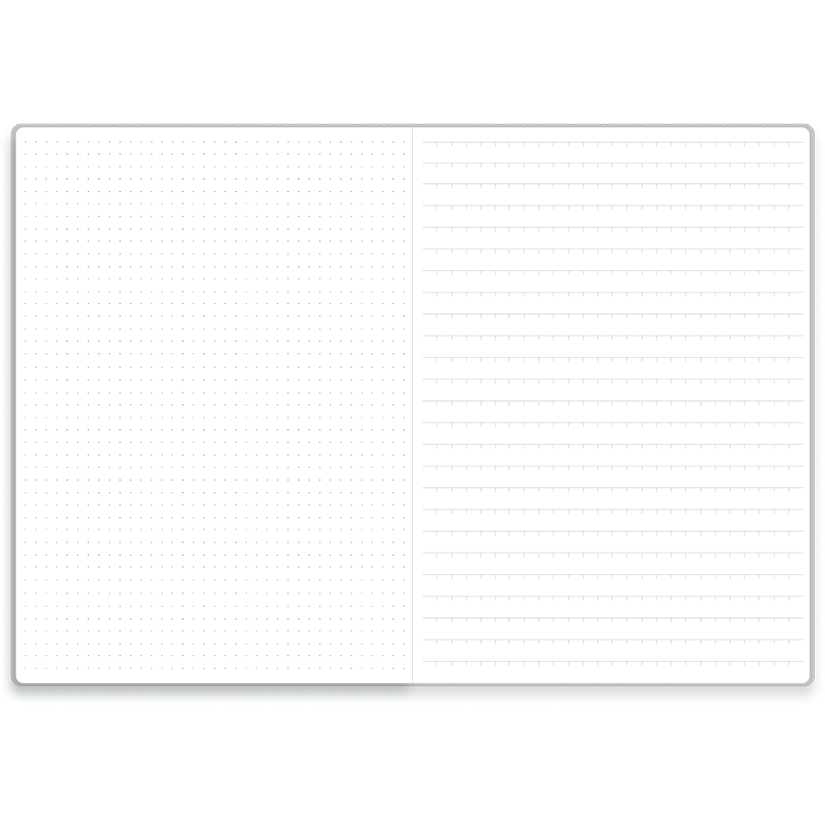 Made for you
Select Your Page Layouts
Choose between dot grid for both pages, indentation rule for both pages, or dot grid (left) and indentation rule (right).
ready, set, create
Designed For Creativity
Dot grids and indentation rule create structure when you need it while still giving you plenty of space for creativity.
More Space
Designed For Comfort
Larger than most notebooks and made with more horizontal space, it offers a premium writing experience.
100% Happiness Guarantee
Have Issues? Reach out and let us know, we'll make it right.