99% of the time, "standard issue" is exactly what we want. We like matching sets; we like interchangeable parts; we crave goods that are dependable because they don't change. That's what we sell in Code&Quill's store every day.
The Code&Quill "standard issue" is what the good people of Kickstarter wanted. It's what people love, share, and find new use for every day. We're proud to make and sell our staple notebooks. (And we're not the only ones who can say this, but there's a real zen to having uniform stacks, amirite?)
But this still begs the question: what about the other 1% of the time? There are some occasions when "standard issue" is the opposite of your needs—in which case "special issue" custom work becomes its own artisanal pursuit for a brand.
No serious foodie would whip out a freezer meal to host out-of-town guests. They want to present something fresh, handmade, and memorable.
No serious ink collector would show off a cereal-box tattoo. They want to share the original, often-beautiful body art that has NEVER been created for anyone else.
No version of James Bond would survive so long with standard equipment—in other words, without the assistance of Q Branch (basically the MI6 "custom division"). 007 is crafty, but sometimes it's an ejector seat or bungee belt or laser watch that saves his ass—and not merely his wits. (To the same point: he's not as handsome in an off-the-rack suit.)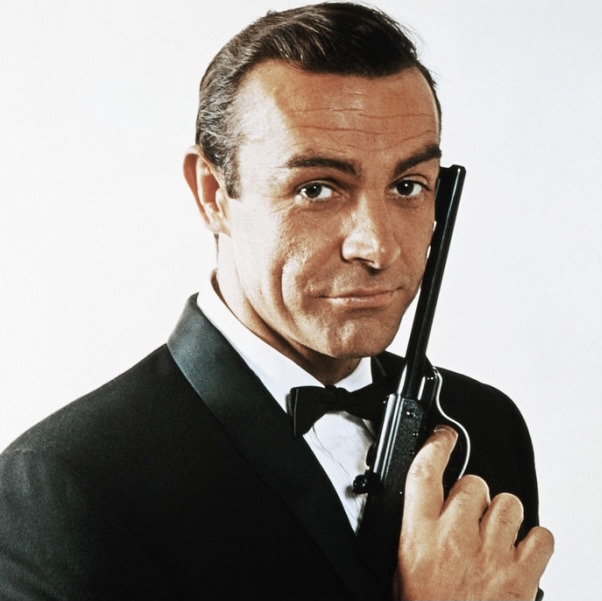 We've kept quiet about it, but Code&Quill has a growing Custom division which has already delivered some amazing work. Since many of you have written us to ask about Custom, we figured we'd make the answers to your FAQs more public. Read 'em through to get some starter details!
1. Why bother with custom notebooks at all?
In our experience, people like custom notebooks for some combination of the following:
High-quality "swag" for external brand opportunities, like events or sharing with clients/prospects
Sharp gear for internal branding, cohesion, and team-building
Branded small-batch goods intended for direct resale
Bonus gifts for VIP clients/prospects or high-value purchases
You want notebooks no one else has, you've got money on your hands, and you can wait to have them made (whatever your motive)
2. How do Code&Quill's custom notebooks differ from their regular notebooks?
We'll clarify this first: strictly in terms of materials and assembly, our custom and regular notebooks are the exact same. We don't change the build formula, so the paper and cover material and composition—how it feels and works—should be extremely familiar. You start with an existing line of notebook (e.g. Traveler, Monolith), and it'll function like usual upon delivery... but that's where the similarity ends.
Our custom shop can make your notebooks look wildly different from anything sold on the market. Nearly everything cosmetic is variable: the cover material's color, the color of liner pages, what's printed on those liner pages, and even 3D details like debossing on the cover. And yes, you can print your logo on them, but you can print WAY more than that if you choose (and in as many print colors as you choose).
3. How do Code&Quill's custom notebooks differ from other custom notebooks?
We'll distill it down to three main differences:
(A) All of our custom notebooks are scratch-made to order. We don't manufacture "blank templates" and then tack on your details at the end.
If we had to pick one word to describe most other custom notebooks, that word would be "boilerplate." Other "custom" notebooks are formulaic to a depressing extent for a creative product: send a monochrome logo, choose your color(s) from a small selection, maybe add some finishing. That's about it.
You can see the boilerplate the moment you compare that shop's different custom notebooks. If we're being precise, those are not custom notebooks. Those are personalized notebooks. Yes, small variations can make something uniquely yours… but if something is ultimately built to be the same as others like it, we don't think it should be called "custom."
Otherwise, there wouldn't be dozens of identical unused notebooks in the trash can at the end of the event.
(B) As a result, we offer a much greater degree of customizability and design freedom than is available elsewhere.
Let's mention some specifics: how is our shop able to do more?
For one thing, the materials for our covers are made in an impressive variety of colors each. Half dozen options? Try several dozen.
For another thing, you can often print directly onto the covers, and in as many colors of ink as needed. (For instance, we've seen great results so far printing directly onto plain-white Traveler leatherette.) Not least of all, what you intend for printing can span the whole cover area, not just one section.
As a final note here, we've gotten some super sharp debossing work done—and depending on your taste, you can leave it minimal or fill it with color. We're glossing over some details here, but suffice it to say that sky's the limit, especially relative to other custom work.
(C) To our latest knowledge, our all-inclusive custom prices are extremely competitive.
For instance, Code&Quill Custom is cheaper than Moleskine's even though their comparable (base) products are cheaper than ours. We're not keepers of the latest horse's-mouth counter-intel, nor would we publish it anyway (any of it could change anytime), so you're encouraged to do fresh research—but this is the pattern we've observed this whole time.
We also won't commit to a specific price point here, given all the variables—but we can say that even our smaller-batch custom orders wind up costing (per unit) roughly the same as our normal notebooks. Last we checked, we're alone in staking that claim.
4. How does the Custom process work?
We oversee the full process and talk directly with you the whole way. All you have to do is get creative, fill in some blanks, and comment as we go—we'll handle all the heavy lifting.
As you're concerned, there are five easy steps:
(1) You shoot us a quick message.
(2) We'll write you back and start a conversation about your ideal custom notebook.
(3) We'll organize design materials with you and order samples made to spec.
(4) Once complete, we'll send you the samples to review (slash admire).
(5) Samples good? We'll make the whole batch, air-mail them to you, and follow up.